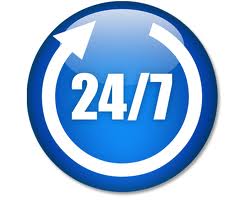 24 Hour Road Side Assistance
24 Hour Road Side – Our commitment to the safety of drivers of TataCommercial Vehicles and their cargo has led to the development and implementation of a 24 Hour Road Side assistance emergency call centre. The call centre is manned by operators with the specific training required to assist drivers when an incident occurs.
In addition to the skilled, specially trained operators in the call centre, Tata Commercial Vehicles offers a 24 Hour Road Side assistance,breakdown service and towing service for all vehicles in and out of warranty.
TATA Commercial Vehicles' commitment to quality goes beyond excellent quality trucks, we strive to offer after sales service beyond comparison. This 24 Hour Road Side assistanceplan is just another way we are delivering unparalleled service to our customers.